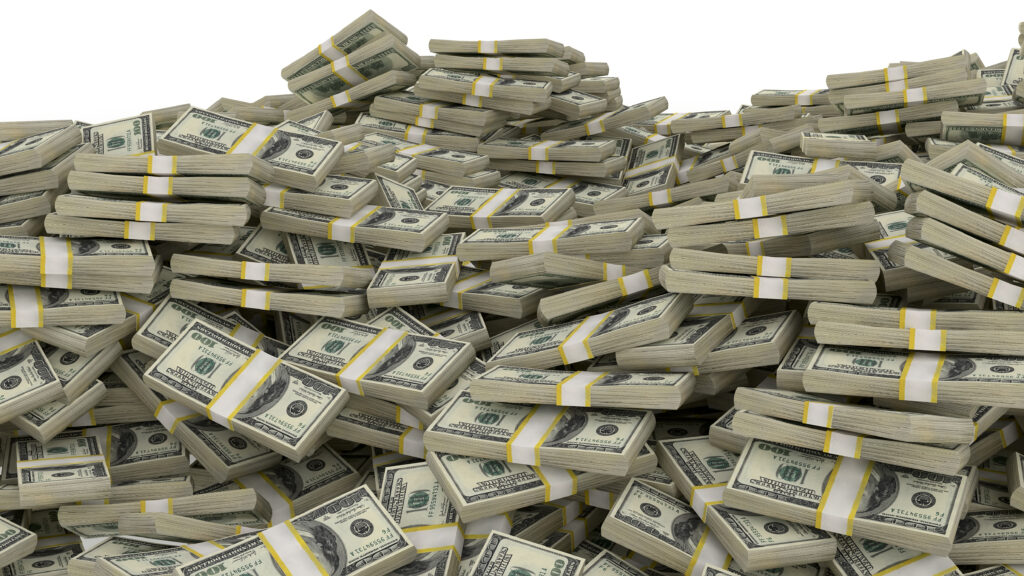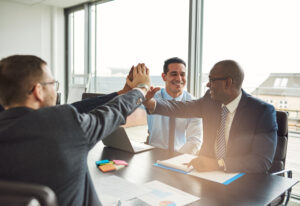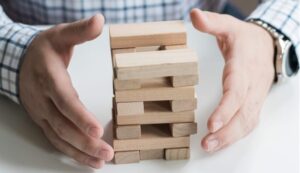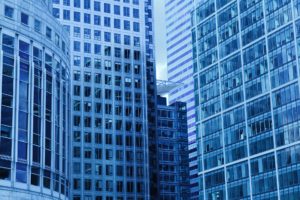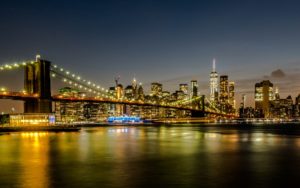 We are a direct lender. Which means we have access to the capital you need in order to purchase the real estate you deserve. Stellar Capital Solutions is a reliable source of capital that can be used nationwide. No credit is required. We lend up to 75% of your real estate asset, including SBA lending and financing.
Stellar Capital Solutions will assess your current credit situation to help determine the appropriate lending vehicle that best suits your situation. This enables us to approach your lending based on the best industry practices.
As experienced and dedicated entrepreneurs, we're betting on your drive for success. Unlike banks, where the credit process is cumbersome and difficult, we support and foster your business by looking at future prospects — not just what's on paper. We provide you with fast, affordable funding when you need it the most.
About Our Firm
Our partnership approach to your business will guide informed financial decisions. It starts with listening. We learn everything about your business and its milestones for success. Stellar Capital Solutions has a driven team of real estate, business entrepreneurs and capital advisors with over 50 years of experience in developing successful small businesses. Small and medium businesses need flexibility in order to thrive. Unlike traditional banks, our application and approval process is quick and easy. We adapt to your needs with smart, creative financing solutions that help you grow. Our advisors are financial services professionals with decades of experience in funding and developing successful businesses.
Venture & Growth
Stellar Capital Solutions can have you approved in no time, allowing you to pursue success with passion in all of your business and real estate activities.
Private Equity
Submit multiple loan applications by registering as a broker with us. Faster turnaround and competitive rates. Commitment free!
Stellar Capital Solutions
Stellar Capital Solutions provides alternative financing to businesses looking for quick access to capital. We offer short and long term plans and can get you funding within 24 to 72 hours.
Commercial Lending Programs
First Position Loans from $75K to $50M, starting at 6.99%, Seller Carry Allowed.
We are a reliable source of capital able to deploy nationwide. We are 100% asset based. Best of all, there is no credit required. We can lend up to 75% of your real estate asset.
Loan Purpose:
Cash Out
Bank Turn-Downs
Fix & Flips
Discounted Note Payoffs
Purchase Money
Refinance Transactions
Rehab, Conversion
Construction Completion
Property Types:
Single Family Residences
Multi-Family Buildings
Office Buildings
Industrial Buildings
Self-Storage Facilities
Mixed Use Properties
Medical Facilities
Stellar Capital Solutions For Business
Get the money you need now using your future revenue. We provide your business with an upfront sum of cash by purchasing a future portion of your sales. This flexible plan gets you the funding you need quickly and easily. With a small, agreed-upon percentage that works with the flow of your business, payback is just as simple. Short-term financing helps you return to keeping 100% of your income faster, allowing it to grow.
Stellar Capital Solutions can advance your cash by purchasing your business's outstanding invoices — a fast and efficient method of getting much-needed money into your business right away.
You get an advance of approximately 85% of the value of your invoices, with most of the remaining 15% paid to you later. Invoice financing is the perfect solution to cover late-paying customers or slowdowns in cash flow.
Once you've found the capital to get your business going, what happens when you struggle to meet daily expenses to pay your staff? Stellar Capital Solutions provides a simple way to take the pressure off your business' everyday expenses.
We can get you an advance as working capital to be used for anything that you need. And unlike traditional finance institutions, we're more than happy to help out those with poor personal credit.
Every business reaching for success can benefit from additional funding. Most institutions want your business to put up collateral as a means of insurance, complicating the process of getting funded.
We work with your business to ensure that the process of receiving the funding you need is simple and easy. Without having to present collateral, we can have your business approved in a matter of days.
Our funding programs provide capital to companies for investment opportunities that focus on purchasing and rehabilitating commercial properties/1-4, unit residential, and multi-family fix and flip opportunities.
Stellar Capital is Your Solution!
Stellar Capital Solutions Fix & Flip and Rental Loan Programs
Submit your loan inquiry for a free assessment. Commitment free!
Are you a Licensed Broker?
Submit multiple loan applications by registering as a broker with us. We have faster turnaround and competitive rates.
100% Commitment Free!
Fix and Flip Line of Credit Features:
Rates starting at 6.75%
Line amounts up to $50 million
Dedicated account representatives and loan system access available for borrowers
95% LTC available to qualifying investors with rehab financing up to 100%
After repair values up to 75%
New/First-time investors eligible for financing
Fix and Flip Loan Features:
Rates starting at 6.75%
Line amounts up to $5 million
95% LTC available to qualifying investors with rehab financing up to 100%
After repair values up to 75%
New/First-time investors eligible for financing
Rental Loans Features
Rates starting at 5.99%. ARMS, 30 Year Fixed Rates & Interest Only Available
Line amounts up to $1,000,000 million
Cash-out refinances ok. Can be used to meet reserve requirements
LTVs as high as 85% for purchases & rate/term refinances
DSCR qualifies & relaxed documentation
New/First-time investors eligible for financing
…Stellar Capital Solutions For SBA Loans
Economic Development tool for the SBA:
SBA 504 borrowers receive better terms, pricing, and an overall better loan structure compared to 7(a) and sometimes Conventional. The Certified Development Company is the Underwriter and Servicer for the SBA.
SBA 7a 504 Loan Programs: We help small business owners purchase and refinance owner-occupied commercial real estate through the SBA 7(a) and 504 programs. National SBA & Conventional CRE Lender
SBA 7a Loan Program is SBA's flagship product.
SBA was formed by Dwight D. Eisenhauer in 1953 and is usually a zero-subsidy program.
SBA provides the lender with a 75% to 90% government guarantee.
2019 Appropriation was $28B and has funded $23B to $25B last few years.
All Rules and Regulations are outlined in SBA's Standard Operating Procedures (SOP).
The SBA Guarantee allows Lenders to approve loans with a lack of collateral, start-ups, turnarounds that Lenders would not be able to provide without the Government guarantee.
Preferred Lenders (PLP) approve SBA 7a loans internally. General Participants (GP) lenders submit loans to SBA for approval.
Eligibility:
20% of owners must be Unlimited Guarantors
50%+ Owner Occupied CRE (60% w/ Const.)
Citizen or Resident Alien status
10% savings on debt refi (or balloon)
No o/s Liens or Judgements
Houses may be required to be pledged
"This was the easiest financing. I went through a quick appointment with Stellar and was able to get the financing I needed on my SBA loan quickly approved."
"Wow… I was so impressed at how fast I got my loan approved. The team at Stellar Capital made it work even with my credit rating being what it was. Thank You So MUCH!"
"I did not think it was possible for me to get financing for my small business till I met the friendly staff at Setllar Capital Solutions. They were able to answer all my questions and get me funded."
Getting the funding you need, it is just a few clicks away!
Office Hours
Mon-Fri: 9am – 5pm
Sat-Sun: Closed